Candy never tasted so sweet!
11/07/2012
Candy never tasted so sweet!
Not much have changed since the iPhone 3G. Candyshell comes with a sturdy double layer case with a fine balance of style and protection. How this is applied to a Samsung galaxy S3 is a completely different proposition.

Initial impressions,

When I first came across the Galaxy S3 Speck candyshell, I was take by surprise how simply elegant the case fits. Unlike the iPhone 4S and iPhone 5 candyshell, there's no bulk added to the Galaxy S3. The candyshell fits snug, with the S3 tapered curve kept in shape and its comfortable to hold. Personally I'm not a proclaimed fan of large screens, so it's pleasing to see this case doesn't stretch my fingers any more than required.
The only downside is the lack of grip, the galaxy S3 is a slim phone in its own right and the smoother surface of the sides doesn't make it any easier to hold. Its unfortunate Speck haven't released candyshell grip to their S3 line.

Protection,

What better way to test a case than dropping it on concrete? This isn't the usual way but we were unfortunate (and fortunate) to do drop test on our brand spanking new Galaxy S3.

Standing around and having a chin wag, I decided to be anti social and took my phone out of the pockets for a quick Facebook update. It slipped and landed on a corner, this is the perfect recipe for a cracked screen. For a minute I thought our new toy was gonskies. Well, if we did end up cracking our new Galaxy S3 you will see it on our Facebook page for the fun of it. But really, there's nothing to see, the phone in perfect shape.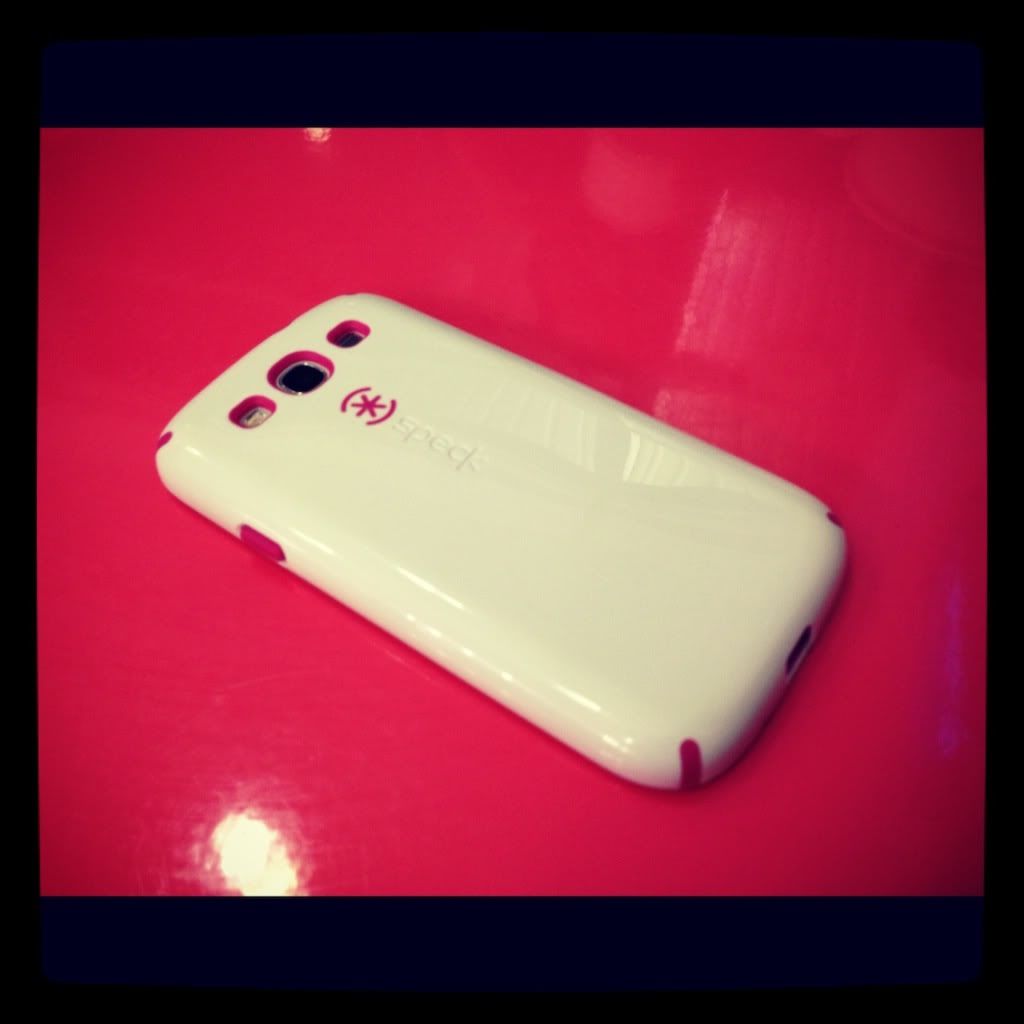 Overview
With over 70 candyshell SKU's, (more than the official apple store), we know our Speck products and the Speck candyshell for Galaxy S3 is
Score 9/10
Suggested Products: