Review: Lifeproof frē iPhone 5S– Frēaking Fantastic!
10/07/2013
Review: Lifeproof frē iPhone 5S– Frēaking Fantastic!
Well this is a first for me, a company that actually dares to use the word "proof" in relation to their cases! Yes, Lifeproof not only use it in their brand name but claim their frē case to be Water Proof, Dirt Proof, Snow Proof and Shock Proof.So, just how good is it?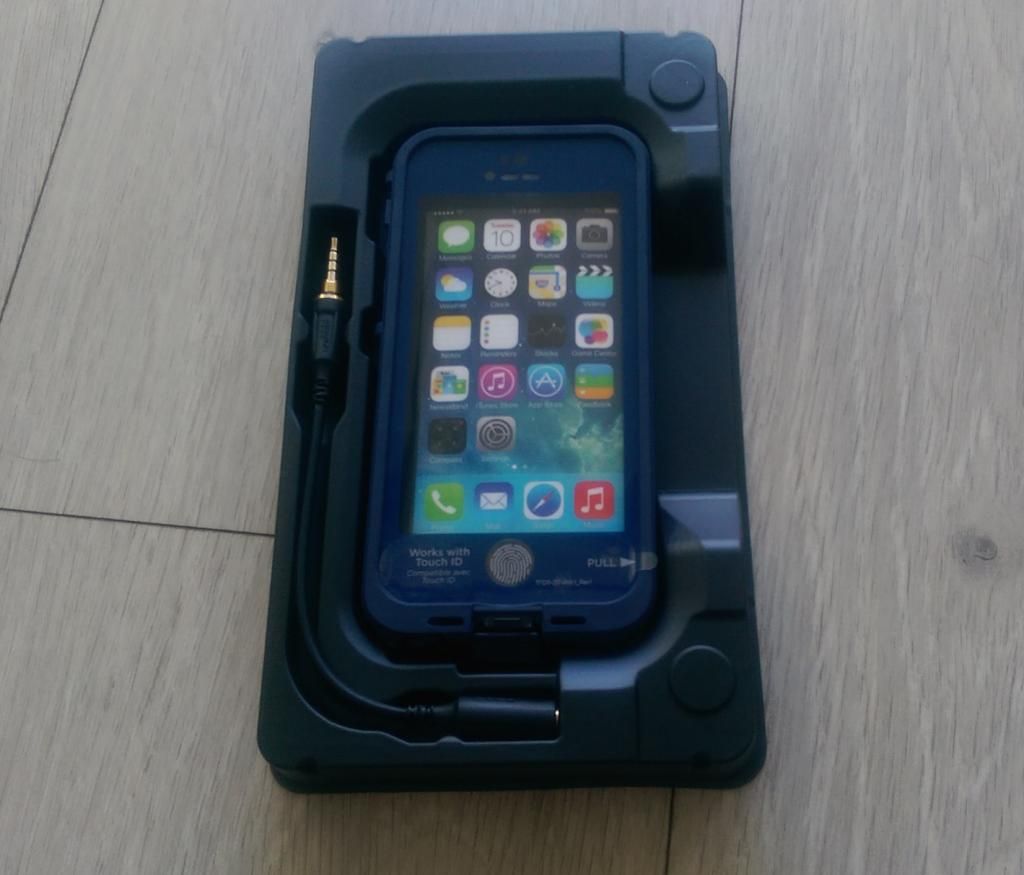 Well your Gadgets Boutique Guru is not quite yet prepared to go submerging her phone in water just yet. However, the first thing Lifeproof recommend you do before putting the case anywhere near your phone is to put it together and test it first by weighing it down in water for an hour with a coffee cup to keep it submerged. That I am prepared to do! And am pleased to say that it passed with flying colours! Not a drop of water to be had inside the case with a rating of up to 2m water proof. So, what's the trick there? Well it's pretty simple surprisingly. It's an O-ring, such a simple thing but I've never actually seen a manufacturer take such a straightforward but effective approach. The whole case is sealed with an O-ring around the edge and the headphone jack is protected in the same manner – a screw in pin with an O-ring at the top. The lightning adaptor port clips open and closed readily with a seal made of the same material as the O-rings. All nice and tightly sealed up to protect from water, dust, snow etc. Apparently even mud cannot dampen your spirits with this case on.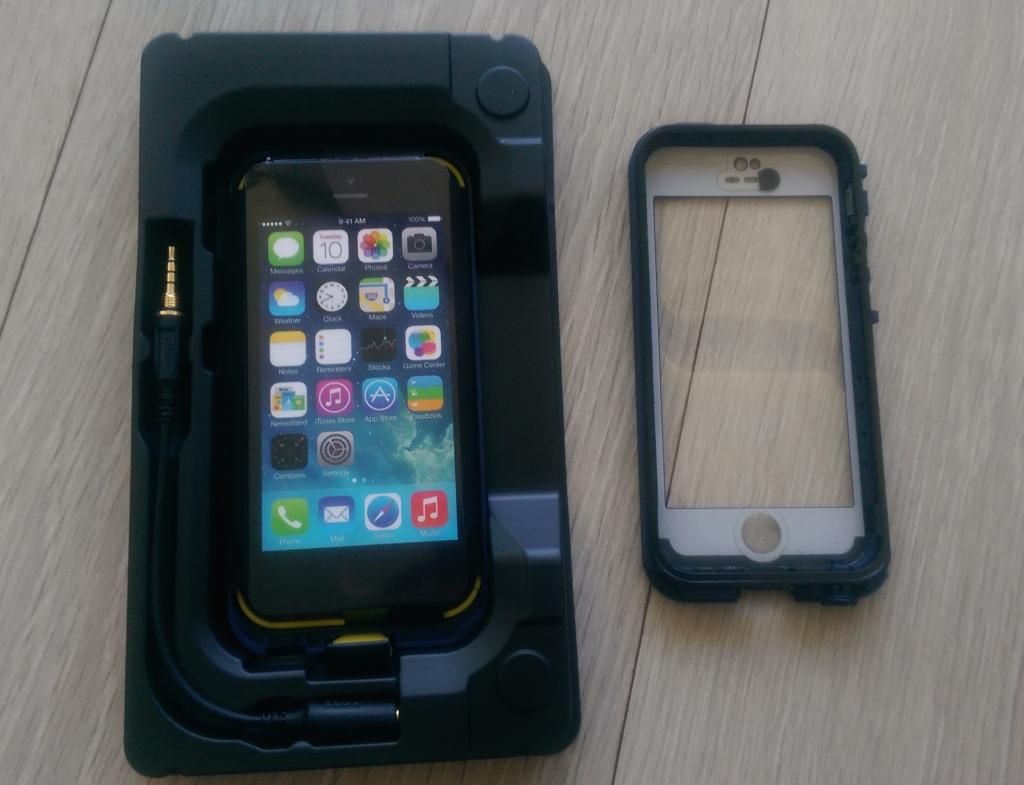 How about the drop factor? I'm not quite as confident on this one as the case is incredibly slim. It essentially has a rubberized "bumper" framing your phone and whilst I'm sure it would cope with most day to day drops and bumps I'm not sure whether it would cope with a truly solid knock like a drop from a balcony for example. There are cases on the market that will, but they are so bulky as to make them prohibitive for many.
The Lifeproof frē is certainly anything but bulky. It is in fact the slimmest case I've seen on the market to date that boasts such a high level of protection. One last point that should be mentioned is the awesome range of accessories that are available for this case. Included in the box is an adaptor for the earphone port so you can still listen to music or take calls even in the most unfriendly weather or conditions without creating vulnerability. But further to that the range offers an arm strap, bike and bar mount, belt clip, suction cup mount and – get this – a lifejacket. Yup, if you're a fishing nut, a sailor, or into any other kind of water-focussed sport Lifeproof's bright orange life jacket will keep your phone afloat if it gets sent for a swim! Too cool. In summary, this just may well be the case that has it all – literally. It even comes in a range of beautiful colours to suit all tastes. Watch out accessory land, I think the King of Cases just landed…
Gadgets boutique are authorised resellers of Lifeproof products in Australia. Our lifeproof range of products come with full manufactures warranty. We only stock products from Lifeproof authorised distributors in Australia
UPDATED October 2013: LIfeproof iPhone 5S cases are now fully compatible with finger print sensor. We only stock the latest designs. (Buyer beware, some dealers are still selling the iPhone 5 model which are not compatible)