Review: Twelve South HiRise for iPhone and iPad Mini
01/02/2014
Review: Twelve South HiRise for iPhone and iPad Mini
The HiRise Stand for iPhone 5/5s and iPad Mini is definitely a rise above its competitors. The HiRise Stand, designed by Twelve South, although by most considered a desire; I consider it to be a necessity.
The Twelve South HiRise Stand is made of a brushed aluminium metal, and looks as if it's just come out of the Apple Store. The dock has a very sturdy and secure feel, and your device does not compromise its balance. As well as this, the HiRise also has a compact, well-structured body, which in turn means that while resting on the HiRise Stand, your Apple device is steady, and will not shift or move.
The HiRise Stand is designed to work with your everyday needs. It has been innovated to elevate your iPhone or iPad so that the speakers, headphone and microphone ports are all fully accessible. The HiRise also holds your Apple device at the perfect height and angle for Face Time and Photo Booth, which is an incredible aspect of its design.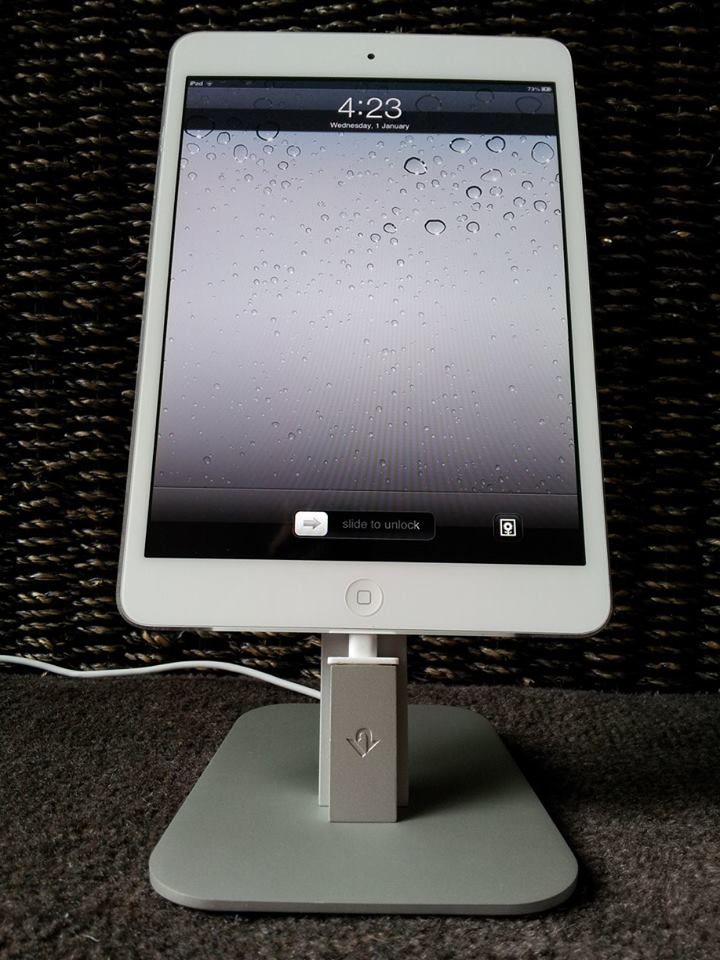 Got a case for your iPad Mini or iPhone? No need to stress - you can still use it with the HiRise Stand! Twelve South have designed their dock so that virtually every case, not matter how thick or bulky, will still fit and sit your device on its vertical pedestal correctly.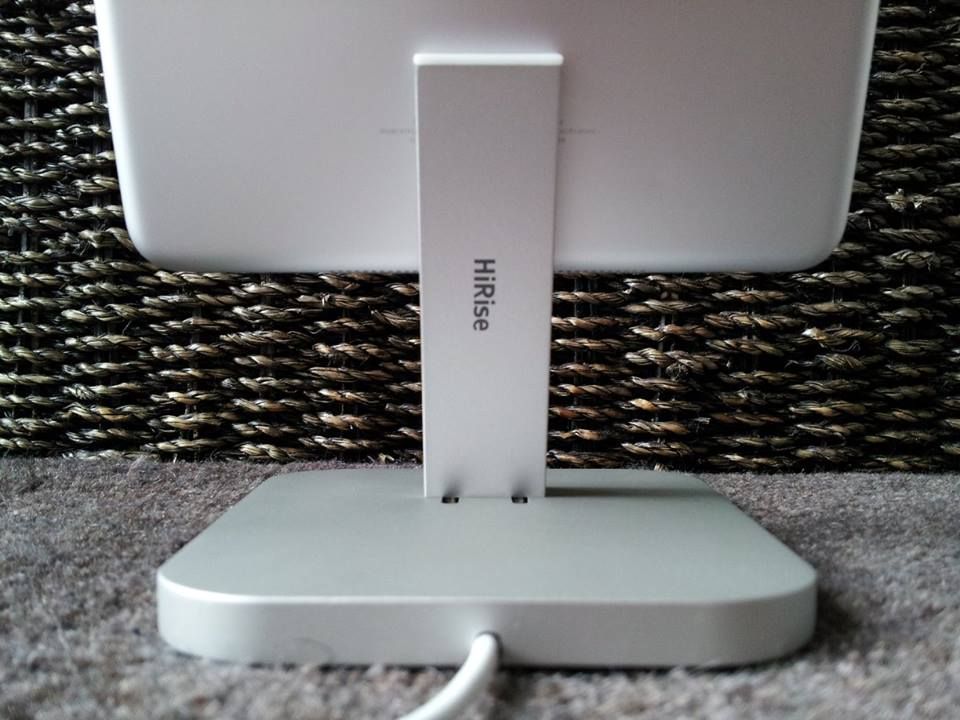 Transportation of Twelve South's HiRise Stand is extremely effortless. The dock is very lightweight, weighing less than 200 grams, so carrying it is a breeze. The dimensions of this Stand - 8.8cm tall, 10cm wide, 12.2cm long – only add to this simplicity.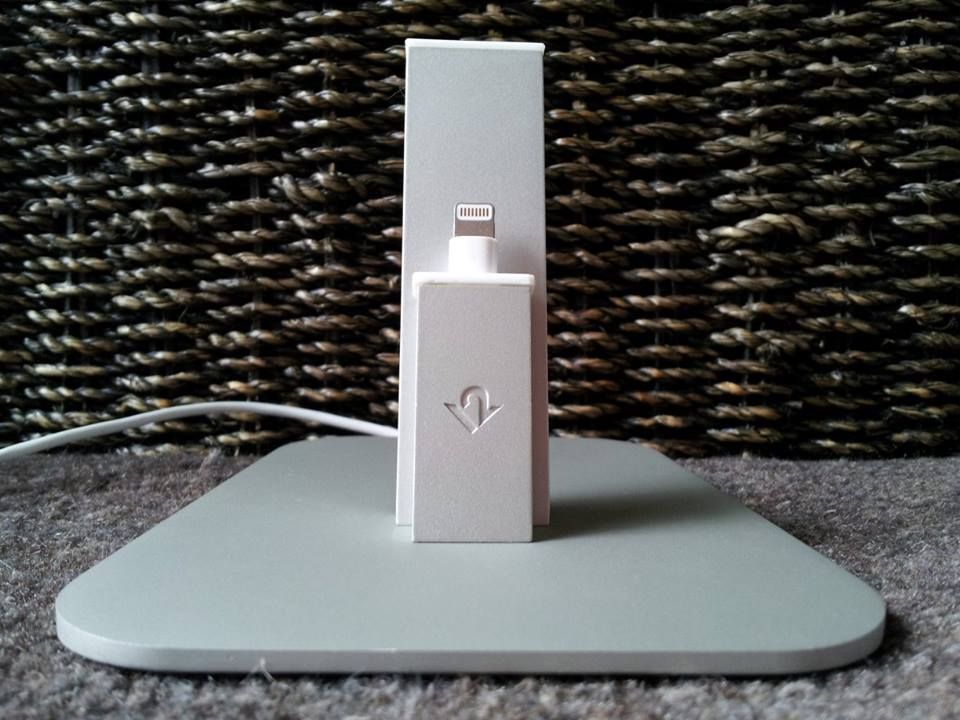 The HiRise Stand for the iPhone 5/5s and iPad Mini is not the easiest thing to put together. It took me approximately 10 – 15 minutes, with a few mistakes in between. It does come with instructions, but they aren't particularly clear, so there is a lot of trial and error involved. Included as well is a miniature wrench for you to attach screws, which I think is pretty awesome. Although it is a fair challenge to put together, it is however, quick to take apart. It really only takes a couple of minutes to pack up and put back in its box.
The Twelve South HiRise Stand for iPhone 5/5s and iPad Mini I believe is the best on the market... but is it for you? While I would most definitely recommend it to anybody who owns an iPhone 5/5s or iPad mini, I believe that the HiRise is most suited to those people who are looking for a convenient and stable dock.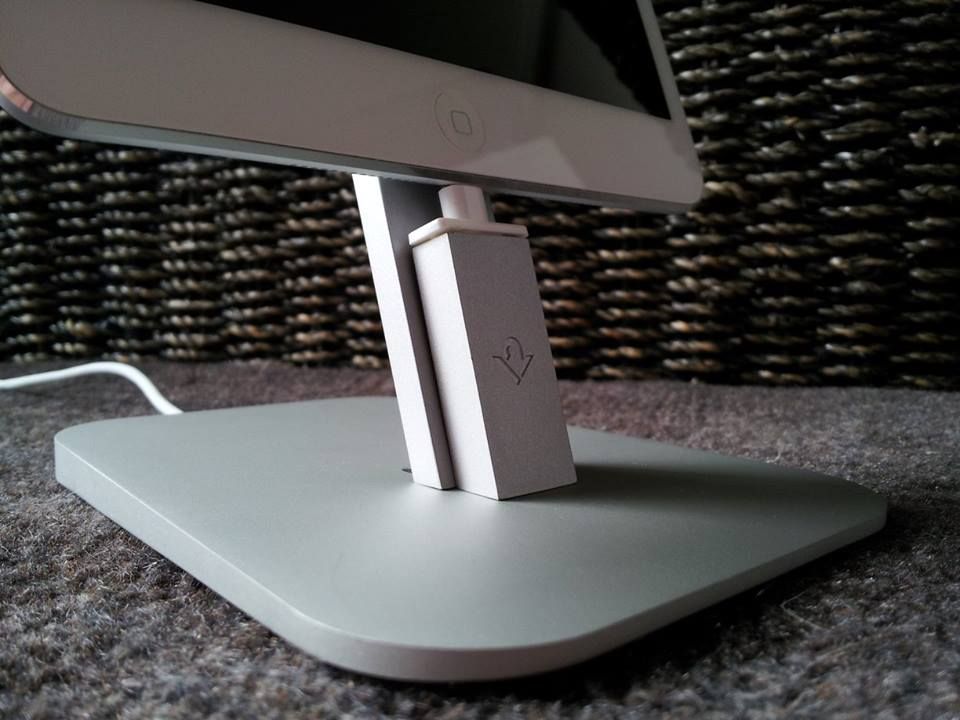 Still, I have no doubt that this product is an excellent and worthwhile purchase, no matter what you're looking for, and I urge everyone in the market for an iPad Mini or iPhone 5/5s dock to at least check it out!
Suggested Products: