Speck Stylefolio for iPad Air - Design redefined!
01/20/2014
Speck Stylefolio for iPad Air - Design redefined!
The Speck StyleFolio Case is the first in what I'm sure will be a long line of brilliance. The slender protective case, designed only for the Apple iPad Air, skilfully combines a variety of fun, productive and convenient features.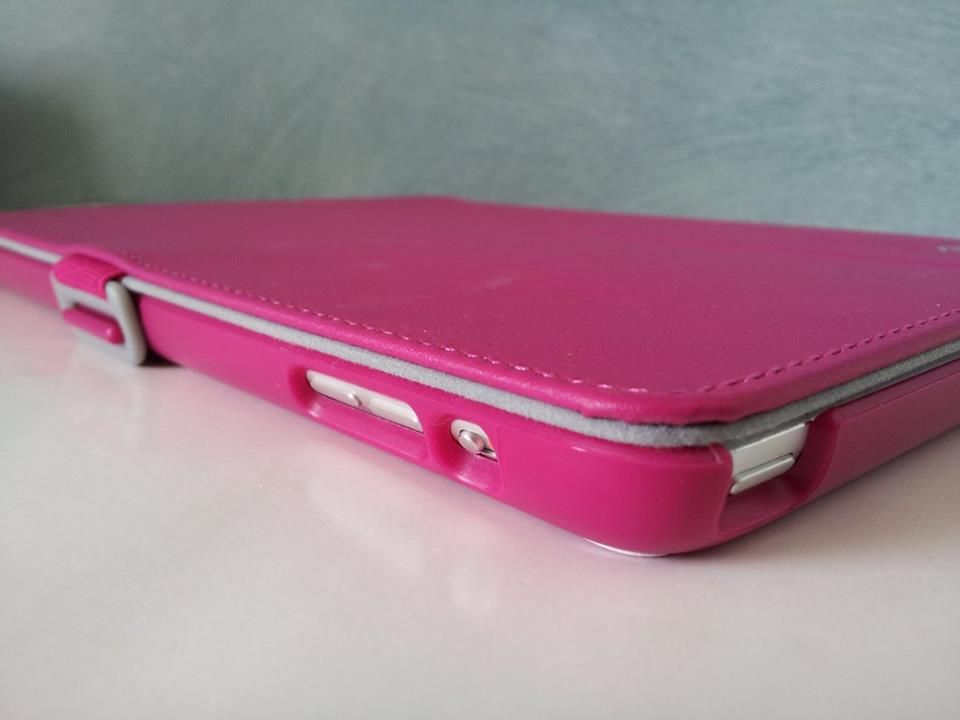 The StyleFolio is made of a hard plastic, which is covered in a leather-like material. The plastic acts as a full perimeter hard shell, which results in quality protection from: drops, bumps and spills. The fabric is conveniently anti-scratch, and is effortless to clean. There is a handy latch that locks the front cover, stopping it from incidentally opening.
The interior of the StyleFolio for iPad Air is lined with a soft, microfiber material, which helps to further protect your iPad Air from damage. The inside of the front cover homes four built-in horizontal ridges, which allow you to prop up your Apple device at a range of useful angles.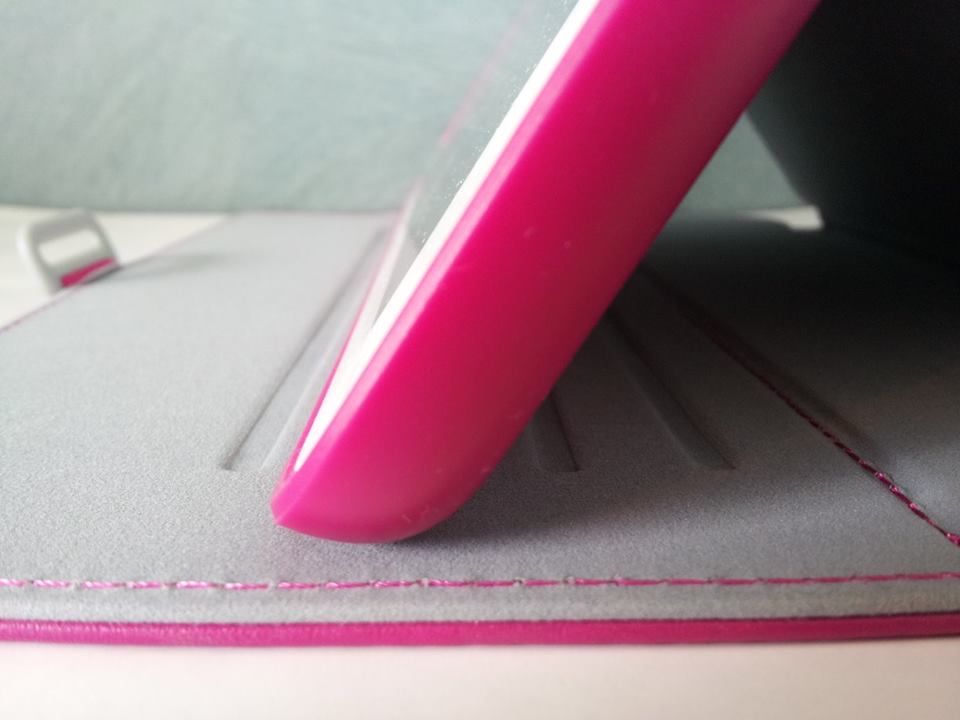 The Speck StyleFolio is available in an array of vibrant colours and patterns – which I think is great. Firstly, I love that Speck have produced this case with patterns – It's refreshing to see something a little different from them. Secondly, I quite like the colour variation; there's pink, black, blue, green and red, all of which are named surprisingly similar to celebrity babies (Fuchsia, Coral, Ultra-Violet – you get the gist?).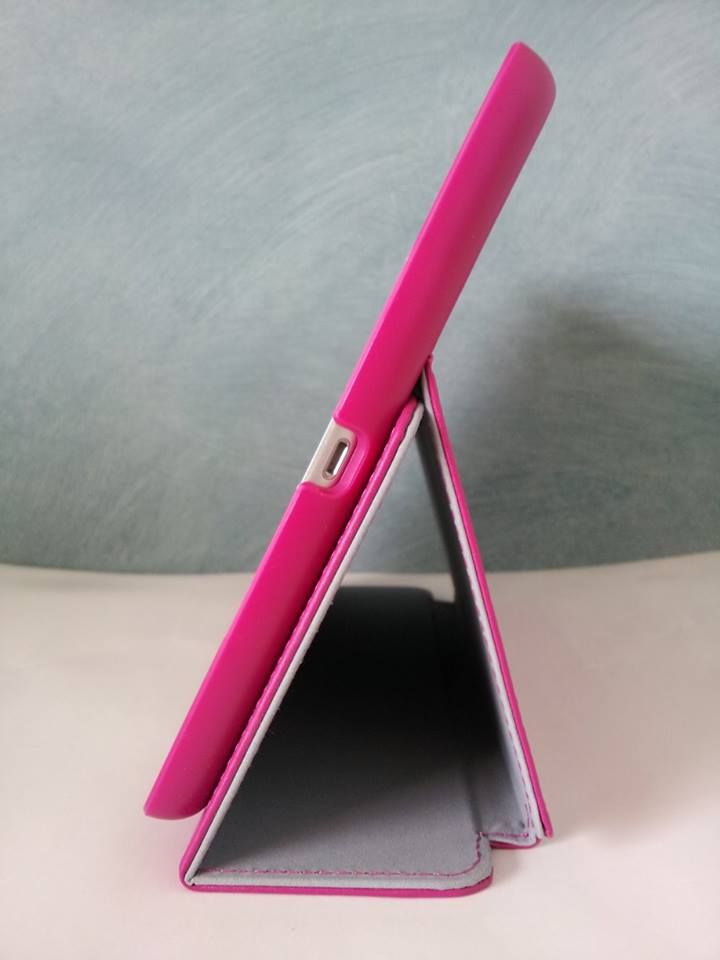 As is expected, Speck has designed the StyleFolio so that each of the ports is easily accessible. This means that the: rear camera, mute/orientation switch, microphone, headphones port, volume buttons and the sleep/awake button are available when needed.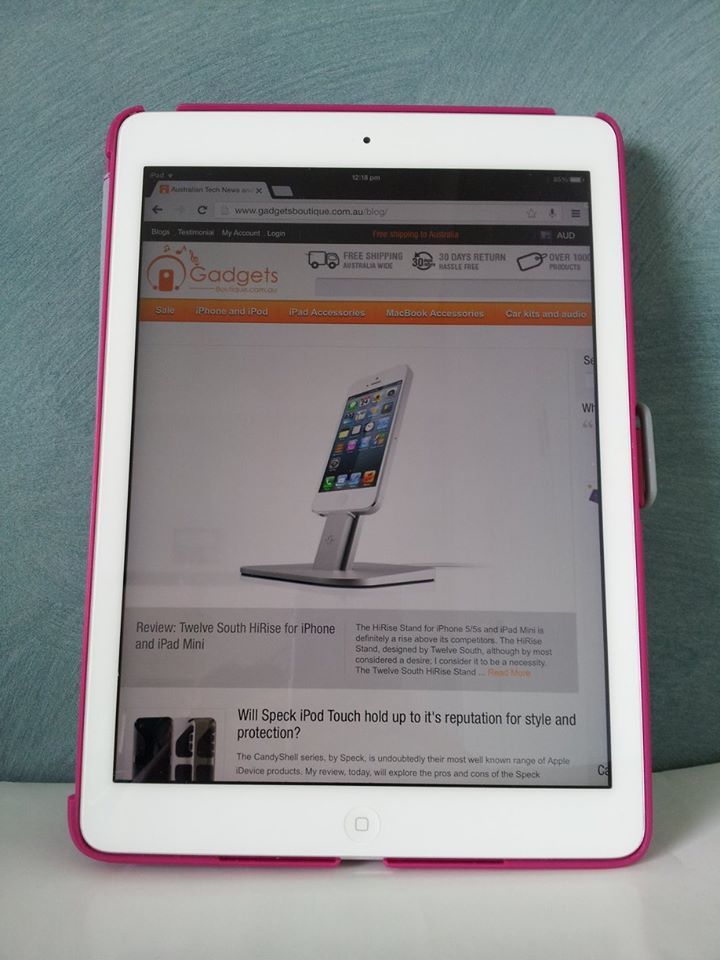 Speck, however, have not left a cut out for the iPad Air's speakers – and thank goodness they did! Speck has devised an acoustic speaker scoop that redirects any sound from the back of the iPad to the front. I find that this really improves the sound quality, therefore making listening easier.
One thing that I'm a bit displeased with is the fact that Speck has not made their StyleFolio case compatible with the Apple automatic sleep/awake function. This is such a cool, fun feature. It's really clever and adds convenience. Yet, Speck leaves it out. Why? What for? I really do miss it with this case.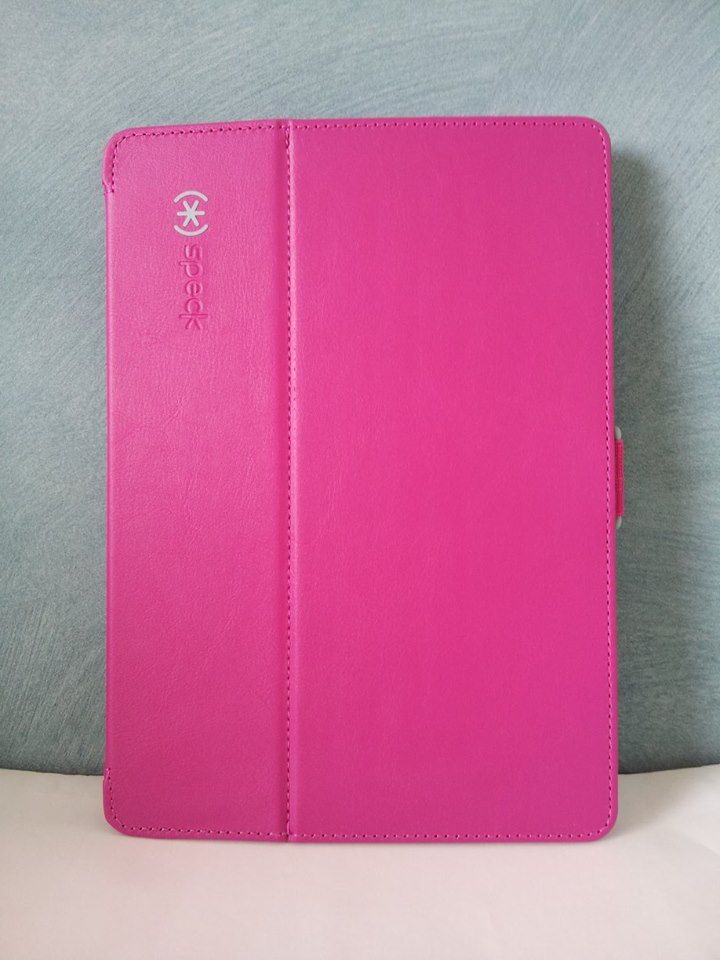 The Speck StyleFolio for iPad Air is definitely a case I'm fond of! I love the array and variety of colours and patterns it's available in. The locking clasp and speaker scoop add convenience, while the padded interior and vegan leather exterior add style and protection. If you're in the market for an iPad Air case I'd definitely recommend you pick up the Speck StyleFolio Case.
Suggested Products: